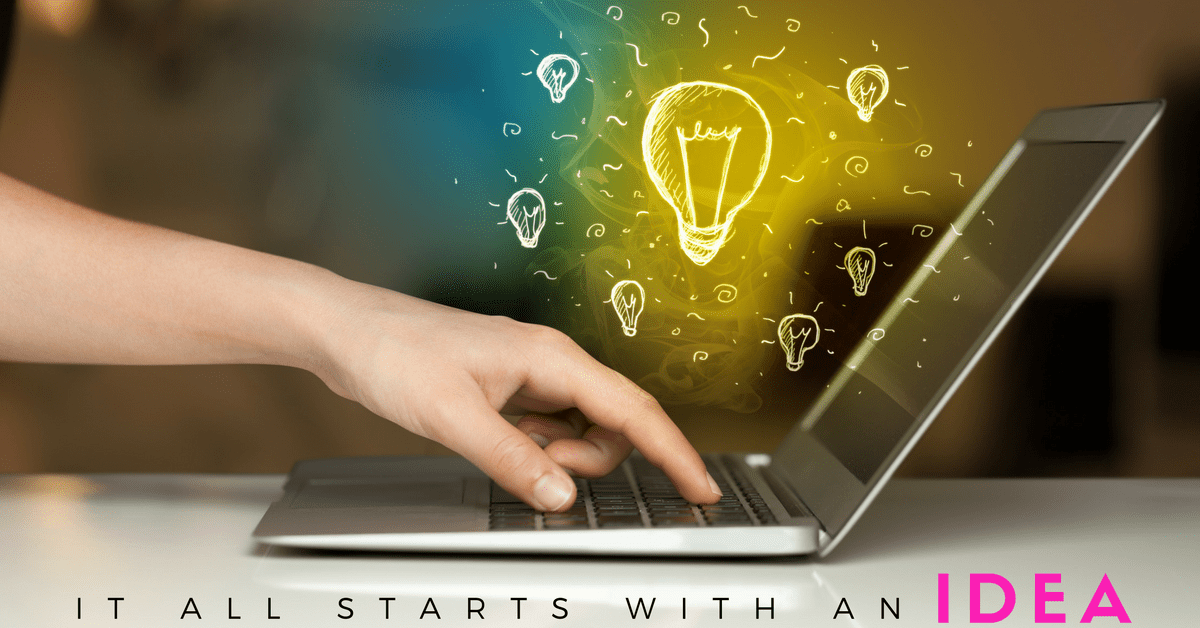 04 Apr

It all starts with an idea…
I've been conducting research on self-made millionaires for my upcoming radio show. I think it's very interesting to see people who started from nothing and are now millionaires and billionaires. The cool thing about my research is that I found out not everyone had the same agenda when they started. Some were passionate about having a purpose, some were passionate about becoming financially free, some were trying to fill a need and some were looking to just supplement their income. Now the one commonality that I did find is that each self-made millionaire started with a simple idea.
How many times have you had an idea and brushed it off like it was nothing. "I could never make that happen", or "wow, that would be nice", or even, "I could do that" and never acted on it. So many times we look at what we see and create our own barriers, never even taking the time to see if it can work, to see if we can make it happen. There are even a number of expert coaches out there who provide information on how you can turn your idea into something real, but people still don't believe.
I posted an article on LinkedIn recently about starting a recruiting and staffing business and someone responded stating I offended them because NOT everyone can start a business. I was a bit taken back because I believe that anyone can do anything if they put their mind to it right? Especially if someone is giving them the blueprint to start. I'm mean, I just coached two sisters who had the idea of starting their own recruiting agency and they are doing so well they quit their day jobs! But my commenter didn't feel the same. She felt that if a person needed a 'how to' guide to start a business, they shouldn't start a business. That was very interesting to me because there was once a time (and not too long ago) when it was hard to get information on how to start something, especially a business. And let's be honest, it's not like you can call a competitor and say, "please tell me your formula for success, I want to compete with your business." LOL! We are now in a day and age where we have so many resources at our finger tips, why wouldn't' you use a coach or "how to guide"? I mean, I bought my daughter an electronic scooter for Christmas and that came with instructions LOL!
Listen, a coach, a 'how to' book, a TV commercial, a social media ad, who cares! All you need is an idea and the willingness to take action on it. 86% of millionaires are self-made and if they can do it, so can you! Remember you set the rules for how you want your life to be! So, if you find a business that you believe will provide you with financial freedom, DO IT! If you find a business that gives you meaning and purpose, DO IT! If you see something that could be done better, MAKE IT BETTER! If you enjoy working your 9-5 and want to supplement your income, YOU CAN DO IT!
Because it all starts with an idea…
Dee